Record Webcam Tutorial in 4 options, see these 4 ways to record webcam, each way with specific purpose for different users' needs.
Learn how to record webcam image and audio in several programs, all of them free, see in detail how to do the webcam recording.
The time of the webcam has passed, but still can be quite useful, especially with the growth of channels on youtube, an inexpensive way to start.
Record webcam option 1:
Download VideoLAN
The VideoLAN  or better known as VLC Media Player is totally free and cross-platform, works on Windows, Mac and Linux.
VLC is quite powerful and server for several things, it is an application recommended to have installed on any operating system.
In addition to recording webcam, VLC also records the computer screen, plays discs such as CD and DVD, plays TV (with capture card), videos directly from the internet, IPTVs (online TV).
Come on, after downloading and installing VLC, open the player and use the shortcut Ctrl + C  or open the capture device in the middle menu: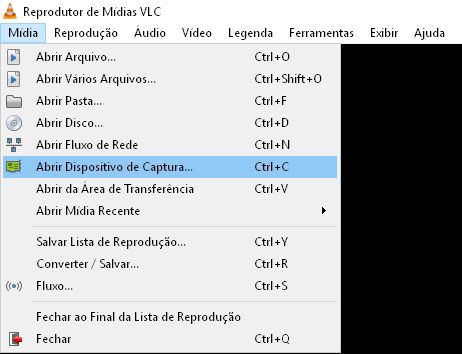 On the capture device select DirectShow , then on the device selection find the webcam name and select .
Finally if you are recording audio together, selectthe audio input , can be the webcam microphone or any other connected device.
Then simply click Convert / Save to start recording.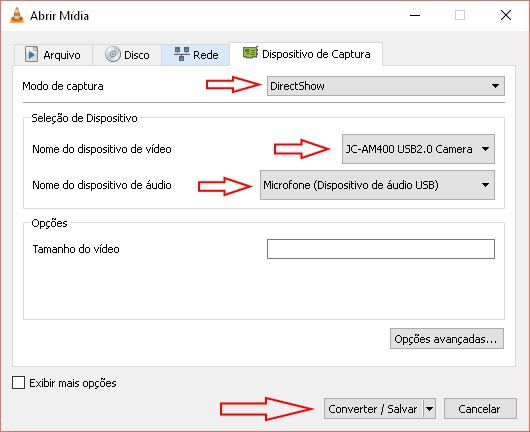 Before starting the recording, VLC will ask for the format you want to record , select what you want, but I recommend leaving the default (MP4).
Also select the destination file, open the Browse, select a folder, and enter any name to save the file.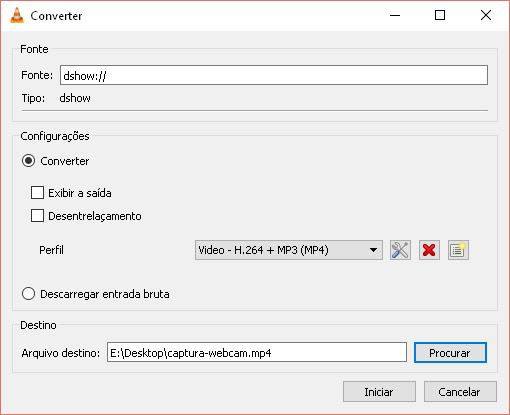 If it is in advanced options you can adjustthe amount of frames per second of the recording, it is good to remember that the more frames the larger the final file.
Selecting "Device Properties" before starting recording will bring up a dialog box for adjusting webcam details, such as colors, brightness, etc …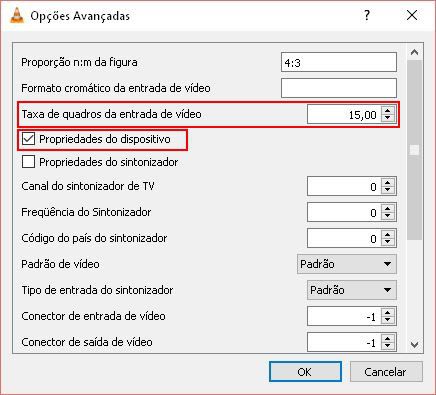 Record webcam option 2:
The Camdesk is a free and open source program that has interesting features and facilitate video editing.
It is also cross-platform and works on Windows, Linux and Mac, hosted on sourceforge, see the advantages of open source software .
No need nor install, Camdesk comes zipped and just extract and run, it will open a window with the webcam image that can be moved to any part of the screen.
This program is to be used in conjunction with another program that records the screen, and thus add a facecam easily in a video without editing.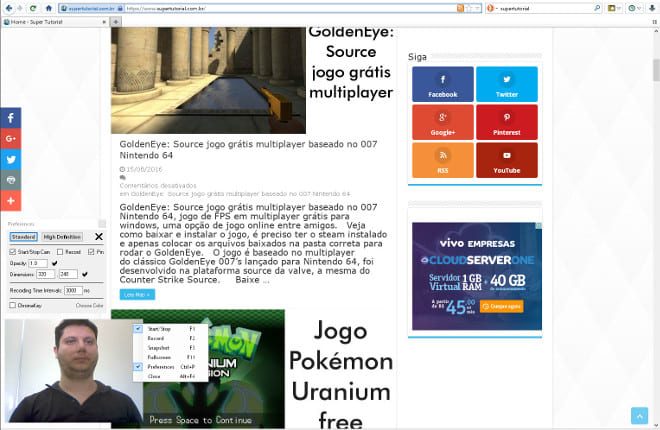 Through it to save photos and set the image size and transparency of the facecam.
Record webcam option 3:
The Free2x webcam recorder is another free and simple program with all resources needed for recording the webcam.
It contains all options such as resolution control, frame control, option to enable or disable audio recording.
The major disadvantage of this program is not having a Portuguese translation, but the settings are basic and intuitive.
Record webcam option 4:
Record online, example of webcamera.io site , there are several websites that support webcam recording.
Just search for "record webcam online" or "record webcam online" and there will appear several options for fast recording online.